Biometric Login
Biometric login for the
American Standard®

Home app uses the biometric information you have on your device in place of a username/password or PIN.

American Standard

Home supports three of the most common types of biometrics: fingerprint(s), facial recognition, and iris scanning.

Apple®/iOS®: Users can enable Face ID® and/or Touch ID® to use biometric login, but please note that some newer Apple devices do not have fingerprint scanners. For devices without fingerprint scanners, please enable Face ID to use biometric login.

Android™: Beginning May 2020, facial recognition and iris scanning will be available to Android users whose devices are running Android version 10. Devices running Android versions 6-9 are compatible with fingerprint scanning, and devices below Android version 6 cannot use biometric login.
Enabling Biometrics on Your Device
In order to use biometric login with the American Standard Home app, you must first enable and set up biometrics on your mobile device. The process to enable and configure biometrics depends on the make and model of the device, as well as the iOS or Android version. Please refer to the manufacturer's instructions for enabling and configuring biometrics (Touch ID/Face ID on iOS) on your specific device.
Enabling Biometric Login in the American Standard Home App
Log into the American Standard Home app with either your username and password or PIN.

Select the menu icon in the upper left corner of the Dashboard.


Select App Settings.


Select Unlock App to load the Unlock Options.


Choose Unlock with Biometrics to enable biometric login.



Unlock with Biometrics enables biometric login using the supported biometric identifiers.

Unlock with PIN Only is the typical setting. This will disable biometric login and you will only be able to login with your PIN on subsequent logins.

No Authorization

is strongly discouraged

unless your device has a lock screen enabled or is used only within your home, as anyone with access to the device can control your home. If you choose to do this, please exercise caution and be aware of the potential security risk.

You will be asked to confirm that you want to use biometric login. Press OK.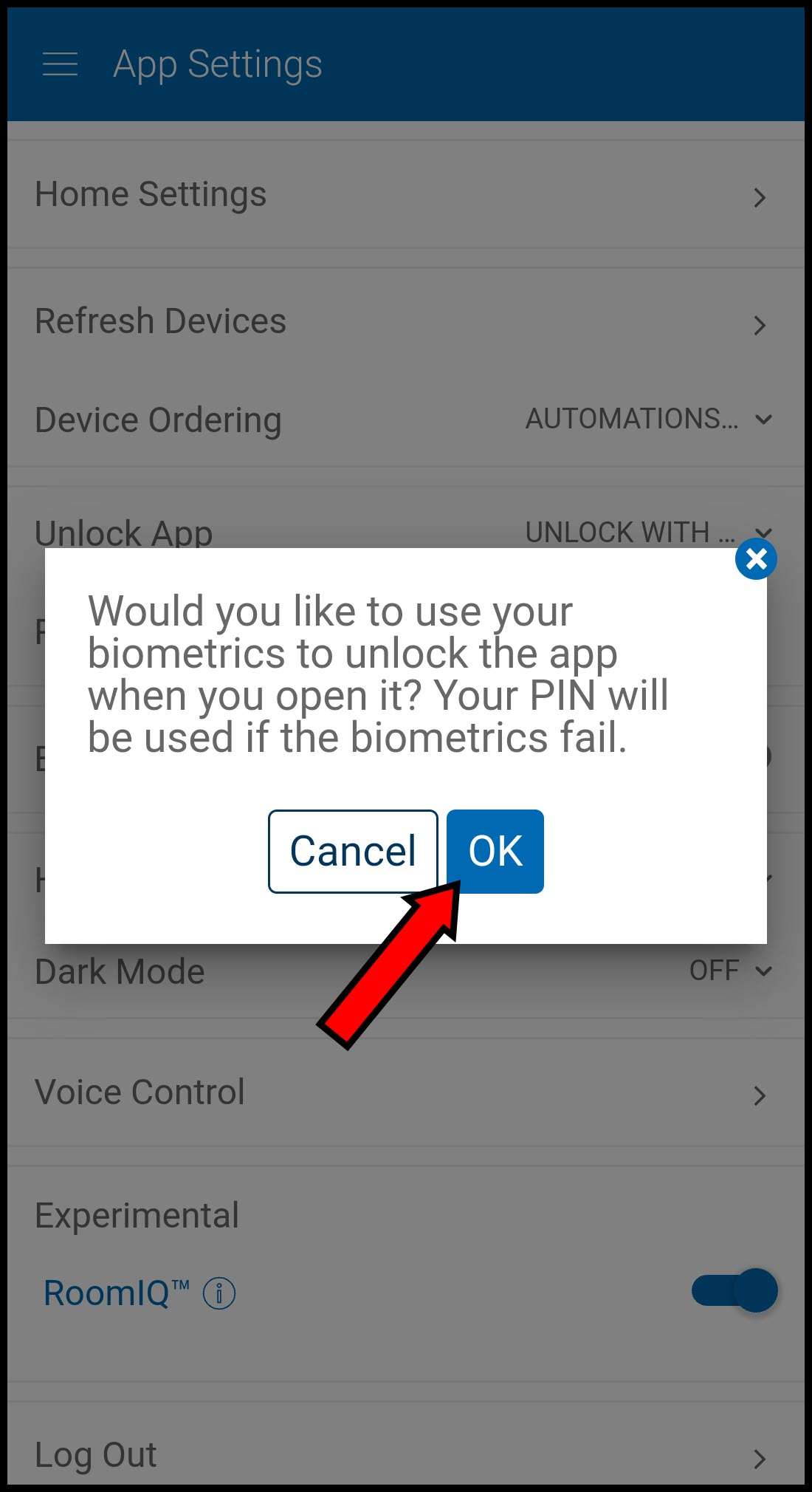 You

may

be prompted to allow American Standard Home to use biometrics. If you deny permission, you will not be able to use biometric login.

If you have multiple biometric types enabled on your device, American Standard Home will prompt you to choose how to log in.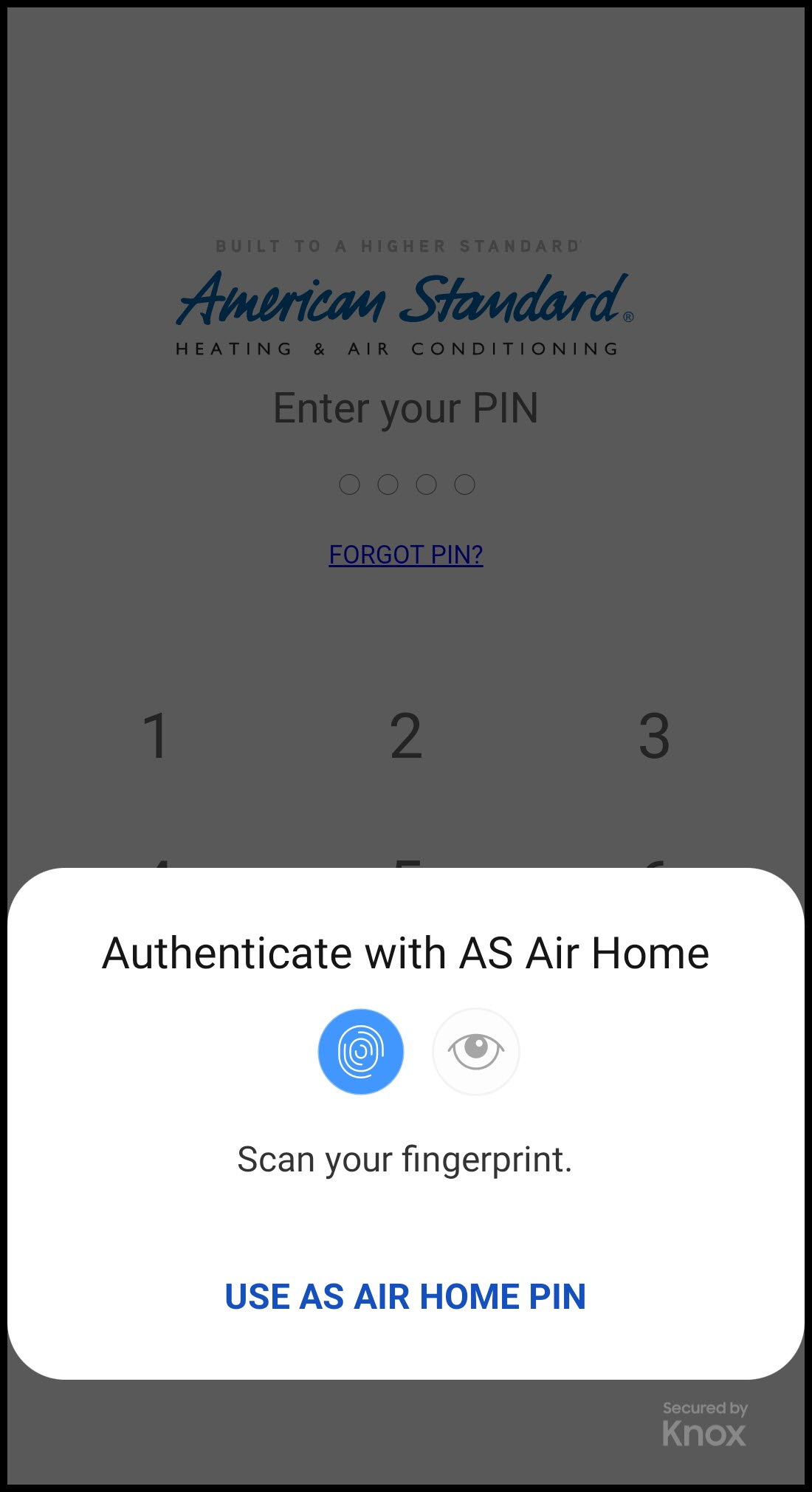 If you have any questions or need assistance, please contact American Standard Home Customer Support via email at help@asairhome.com or call 1-877-374-0697, Monday-Friday 9 AM – 8 PM ET, and Saturday 10 AM – 5 PM ET.